Looking for all the Easter "hoppenings" in our area? Well you've come to the right place! Macaroni Kid has been hopping about collecting the information on all the Westfield/West Springfield/Agawam & surrounding area in-person Easter events this year. Not an easy task I must admit but I managed to find some local family friendly Easter fun for the 2021 year! I'll be updating this list as more events come in, so check back often!
If you are hosting an event and would like to see it listed in this Guide, please fill out THIS FORM and I will update it ASAP.
Also if you found this guide helpful please support Macaroni Kid by signing up here for your free newsletter and family fun event calendar emailed weekly right to your inbox!



🐰In-Person Easter Events for 2021🐰
Mayor's Easter Egg Hunt Drive Through
March 27th: The town of Westfield has transformed their traditional town Easter Egg Hunt into a drive-through event at Westfield High School this year. Families will travel along an Easter Egg Trail and count Easter Eggs from the safety of your own vehicle. Get a goody bag at the end and see the Easter Bunny! Canned good donations accepted.
---
"Splashtastic" Easter Egg Hunt
March 27th & March 28th: Head over Roots Aquatic and Fitness Center for a 45-minute open swim and Easter egg hunt in the water! Each participant will take home an Easter goodie bag. Registration is required!
April 3rd: Children ages 12 & under, accompanied by an adult, will walk the Baggs Brook trail (1/4 mile) and stop at several different stations along the way to collect treats and find the Easter Bunny! Due to social distancing guidelines, you MUST PRE-REGISTER your child for one session ONLY. Free and open to West Springfield residents only.
April 3rd: Hop on over to this Free Easter egg hunt at Heritage Woods Senior Living Center. The hunt starts promptly at 10am! For kids 12 & under. Bring a basket and a mask!
Easter Bunny Visits at Sonny's Place
April 2nd & 3rd (Somers, CT): Visit Sonny's Place for a day of Easter Bunny Fun! Breakfast with the Easter Bunny tickets are available for purchase as well as Easter crafts and an egg hunt!
---
Egg-Stravaganza at Forest Park Zoo!
April 3rd & 4th (Springfield, MA): Come celebrate opening weekend at the Forest Park Zoo with an Egg-Stravaganza! Guests are invited to hop along our socially-distanced bunny trail, enjoying goody-filled bags, take-home crafts, encounters with animals!
---
Roaring Acres Alpacas Farm Visits (special guest-the Easter Bunny!)
March 27th & April 3rd (Suffield, CT): Take a ride just over the border into Suffield, CT to visit the alpacas (they have sheep, mini horses, mini donkeys and a variety of ducks, geese and chickens too!) The Easter Bunny will be making a special appearance on the farm too!
---
Annual Easter Egg Hunt at the New England Air Museum
April 2nd (Windsor Locks, CT): Children will go on an egg scavenger hunt looking for felt eggs around the New England Air Museum. Once they find them, they can return to the front desk to collect an Easter goodie bag while supplies last. The Easter Bunny will also be greeting visitors during this event!
---
March 27th & 28th, April 2nd & 3rd (East Windsor, CT): Visit the Trolley Museum to ride an old-fashioned trolley and see "Motorwoman Cotton-Tail" (the Easter Bunny!) Each child will receive an Easter egg with a surprise inside when they complete a Scavenger Hunt, make a Bunny Ear Craft, and visit the Fire Truck Museum. Earn up to three surprise-filled eggs!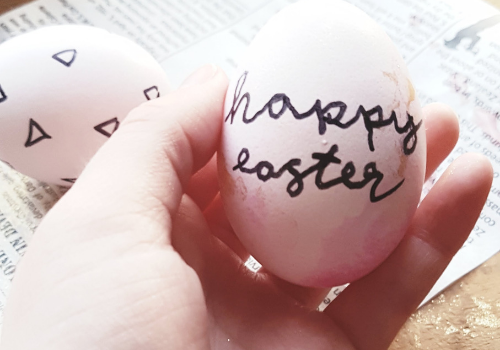 Find more Easter Family Fun like this in Westfield/Southwick/Agawam!
Get our free weekly events calendar.
Sign Up Today!