Check out this deal: You can get 24 issues of Real Simple Magazine at no cost just by signing up for your local Macaroni KID!
Yep, that's right. You'll get two years of Real Simple's home decor ideas, recipes, beauty tips and more as a gift from us to you — with no strings attached.
---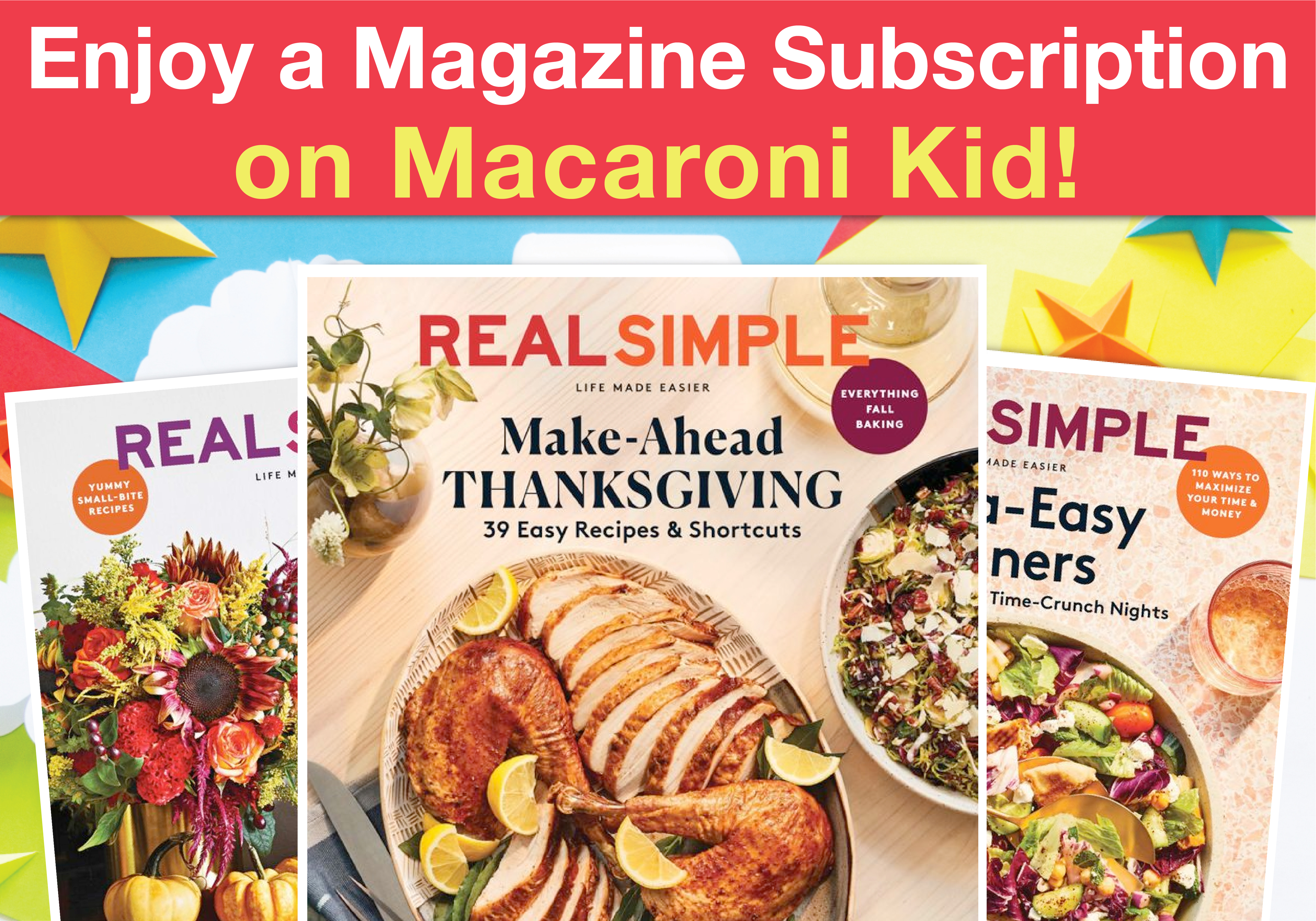 ---
We mean it when we say no strings attached. If you sign up to get the magazine you won't be asked for credit card information. Because we all hate that.
We're really excited about this offer! Supplies are limited, so sign up now if you'd like to receive 24 issues of Real Simple at no charge.
Please note: By signing up to receive your magazine gift you are also agreeing to subscribe for FREE to Macaroni KID if you are not already. Macaroni KID subscribers receive a free local weekly newsletter by email with family-friendly events and things to do in the area. You may unsubscribe at any time. This program is not available in Canada or Minnesota.